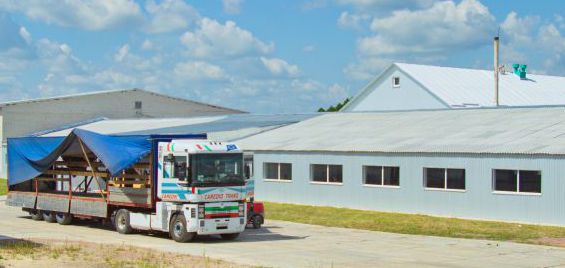 The enterprise Private Entrepreneur "KVANTA LCH" has been dealing with granite production for more than 10 years.
Granite is one of the most widespread crystal rocks in the crust. It has unique properties, such as hardness, frost resistance and durability. That is the reason why granite is widely used in construction.
The structure of our enterprise includes its own quarry- the Katerinovsky field on mining of granite - absolutely new type of labradorite, not having analogs in the world. It is distinguished by a unique play of colour, a successful combination of refinement, durability and functionality.
Production activity of our company is various. We make everything of a natural stone – stone blocks, window sills, table-tops, steps, slabs, curbs, plates for paving and facing.
The convenient catalog with the description and useful tips about our production is created on our website.
Our enterprise uses the modern stone processing equipment, also we attract new technologies in production, we take the experience of foreign colleagues for obtaining the highest result.
Our enterprise owns a huge variety of sawing machines, polished lines, lines of heat treatment and bush hammering, edging, milling with the CNC, the stone splitting line and the machine of a hydroabrasive cut WaterJet that allows to cut out by means of a stream of water the details of any complexity from sheet materials. In processing of a stone we apply technology to preparation of friezes, eaves, a panel, radial steps, balusters, spheres and other figurine products.
Since the existence of our company we have opened regional representative offices with warehouses and have expanded corporate network therefore we position ourselves as a successfully developing manufacturing company of granite products
In our work we appreciate each client, using individual approach, developing new concepts of the project. Besides we have a loyal discount system for each subsequent order.
It is important for us that all orders to be in time and reliably delivered therefore we cooperate only with the checked transport companies on transportation of granite products. We work across all territory of Ukraine.
The PE "KVANTA-LCH" is always opened for cooperation!